How to Forward your office phone to an External number
There are two ways to do this:
Submit a Helpdesk case at https://support.kccd.edu/
OR
If you have the Mitel/ShoreTel Connect client software, you can follow the instructions below.
PLEASE NOTE:
The forward feature may expose your caller ID. Please keep that in mind when using call forwarding if you use your personal cell phone.


If you don't answer your phone, how many times your external number rings determine where a caller's voicemail mail message is left (Office phone or external number).
How to configure Call Forwarding
Start the Mitel/Shoretel Connect software.
Select the Connect drop down and go to settings. (image below)
See Figure1

See Figure 1
Call Routing
Next, select Call Routing and then select the number of rings selection. See Figure 2 (image below)
Figure2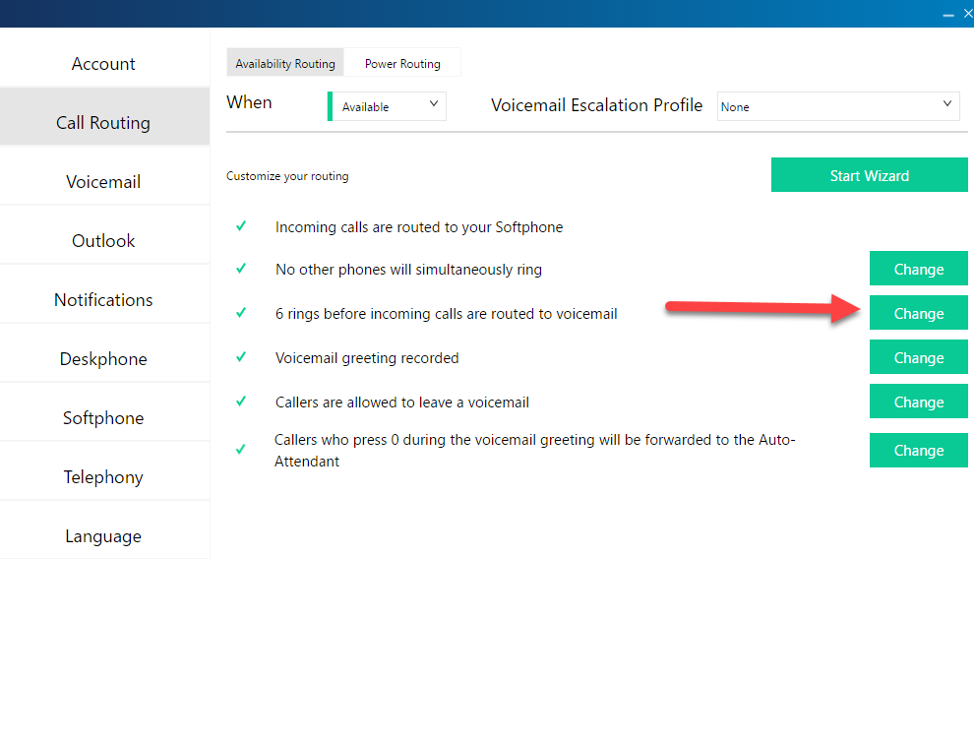 Availability States
Forwarding a call can be done in different phone states, Available, Out of office, in a meeting, Vacation, Custom. Please make a selection on what works best for you. You will need the phone to be in the state that you chose to forward the phone. See Figure 3 (image below)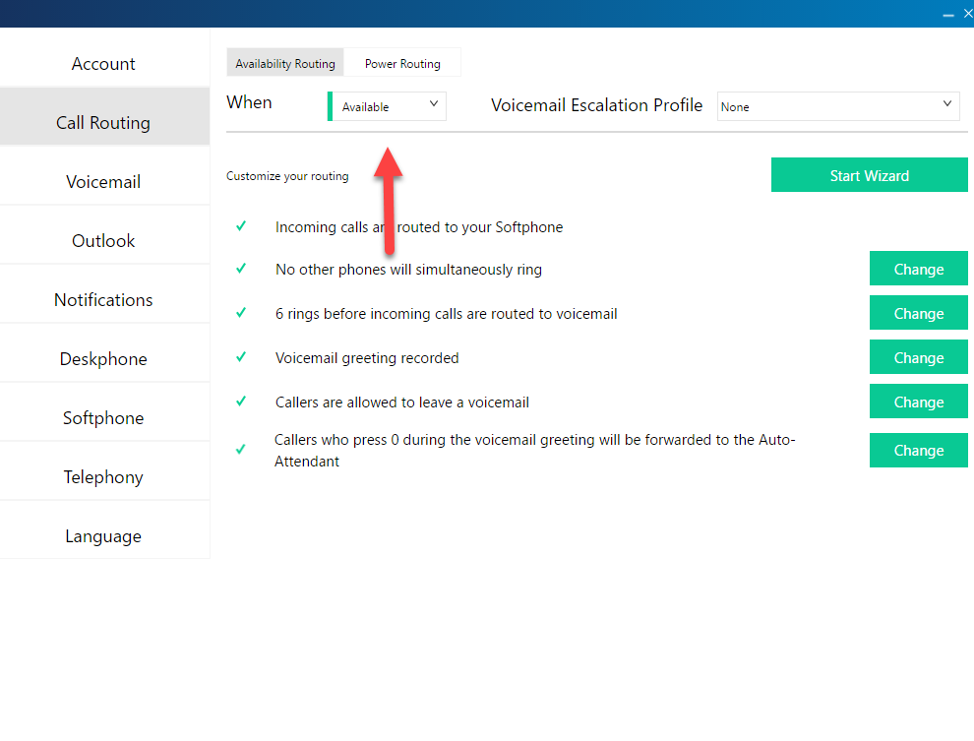 Figure 3
Call Forward
Under the forward menu you have many options to forward your phone. Please select what works best for you. Enter your number in the field to forward your number and Save your selection. See Figure 4 (image below)
Figure 4