Multi-Factor Authentication (MFA): Duo Security for Employee or Vendor Accounts
Overview
What is Multi Factor Authentication (also known as two-factor authentication)?
[EMBED VIDEO] [CENTER] https://www.youtube.com/watch?v=0mvCeNsTa1g&feature=emb_title [/CENTER] [/EMBED VIDEO]
Multi-Factor Authentication (MFA) adds a second, and additional, layer(s) of security to your online accounts. Verifying your identity using a second factor (like your phone or other mobile device) prevents anyone but you from logging in, even if they know your password.1 Multi-Factor Authentication is synonymous with 2FA and is the term we use at the Kern Community College District. Our MFA provider for employee accounts is Duo Security. Other, unsupported options are available to students for email.
Requirements
You must be an employee with the Kern Community College District to include the colleges: Bakersfield College, Cerro Coso College, and Porterville College.
OR
Vendor that needs internal access to our systems and has been approved by the Director of IT Security and sources overseeing the project.
AND
You must use a secondary device such as a personal cellphone or tablet. Landline options are available; however, limit your ability to access MFA when at a conference, mobile trip, etc.

Cellphones must be running a current, supported version of its Operating System. Your Duo Security application will provide information if your phone is out of date.
Duo Enrollment
[EMBED VIDEO] [CENTER] https://www.youtube.com/watch?v=22HGUqMMySc&feature=emb_title [/CENTER] [/EMBED VIDEO]
Duo's self-enrollment process makes it easy to register your phone or tablet and activate the Duo Mobile application so you can receive Duo requests via push notification and tap to approve and login.2
Employee accounts automatically create a Duo Security account after synchronization occurs. You should receive an email from noreply@duosecurity.com titled Duo Security Enrollment. (image below)

Please follow the links that contain either *.duo.com or *.duosecurity.com.
Multi-Factor Authentication (MFA): Duo Enrollment Step-By-Step
You will receive an email from no-reply@duosecurity.com.

(image below)

Click on the link to setup your Multi-Factor authentication with your mobile device. Click "Start setup".

(image below)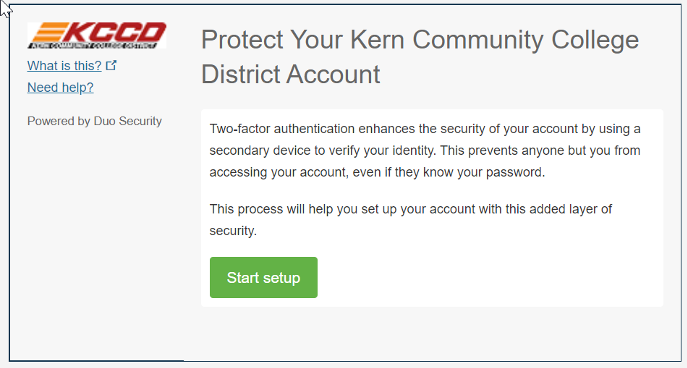 Select "Mobile phone" and click "Continue".

(image below)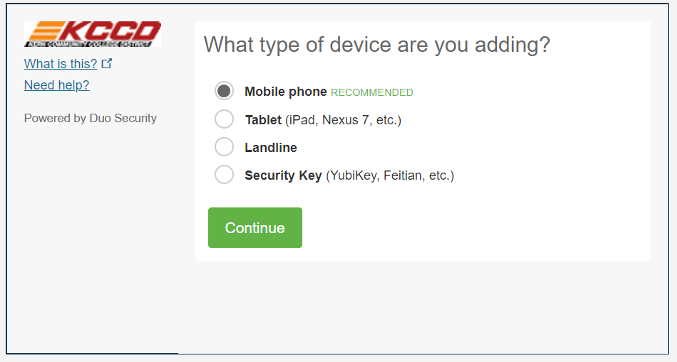 Enter your cell phone number. You will see a green Select "This is the correct number" if your number is correct and click "Continue".
Select the type of mobile device you have and click "Continue".

(image below)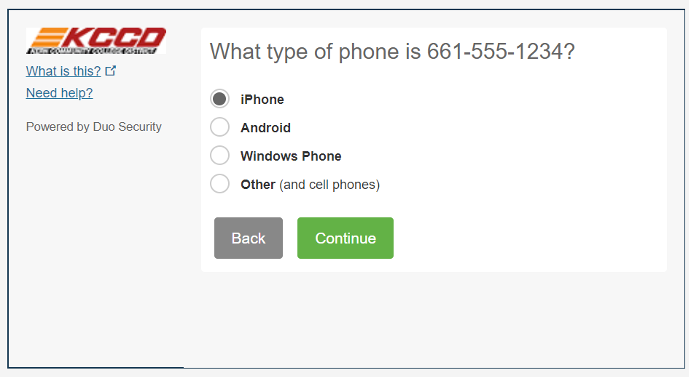 6. On the Install Duo Mobile for <DeviceType> follow the instructions presented in the steps to download the app.(image below)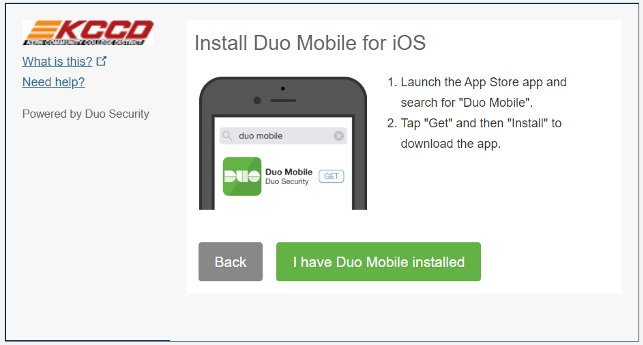 a. On your mobile device, open up the Play Store (Android) or Apple Store (iPhone). Search for "Duo Mobile". Download and install the DUO app on your mobile phone.(image below)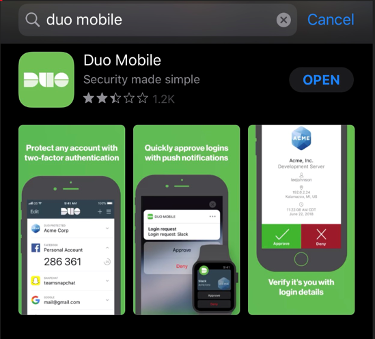 b. Return to the web page and click the "I have Duo Mobile installed"
Open the Duo Mobile app on your mobile phone.

Allow the app to have access to your camera.
Tap the "+" button on the mobile app.

(image below)

Scan the barcode with the DUO app.
After getting the green check, click "Continue".

Choose from the options for your device and click "Finish Enrollment".

Ask me to choose an authentication method
Automatically send this device a Duo Push
Automatically call this device
It is our recommendation to use option B.(image below)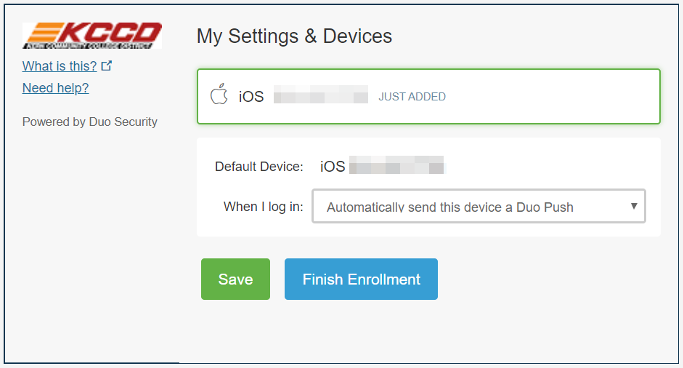 Additional Resources
An Introduction to Duo Security
[EMBED VIDEO] [CENTER] https://www.youtube.com/watch?v=_T_sJXnSM98&feature=emb_title
[/CENTER] [/EMBED VIDEO]
Two-Factor Authentication with Duo Push
[EMBED VIDEO] [CENTER] https://www.youtube.com/watch?v=tPLxe9HUDjY&feature=emb_title
[/CENTER] [/EMBED VIDEO]
References/Notes