For Remote Voicemail access:
Step 1. Dial the appropriate access number associated with your location:
(661) 395-4700 for Bakersfield College
(661) 720-2040 for the Delano Center
(760) 384-6200 for Cerro Coso College
(559) 791-2400 for Porterville College
(661) 336-5030 for the District Office
Step 2. Enter your extension.
Step 3. When prompted, enter your password (default is 1234) followed by #.
You will then be prompted to select menu options. Please see the Voicemail quick reference guide for more information.
This remote voicemail access can also be used to check workgroup voicemails.
If you have forgotten your password, please submit a helpdesk case and a member of our helpdesk team will reset it for you. Submit a helpdesk case at https://support.kccd.edu/
If you would like to get notified via email when someone leaves a Voicemail message on your office phone extension, you can:
1) Submit a Help desk case at https://support.kccd.edu OR
2) Follow the instructions below using the Mitel/Shoretel Connect Software client. If you don't have this software, you can also submit a case for this at https://support.kccd.edu
Select the Connect (image below)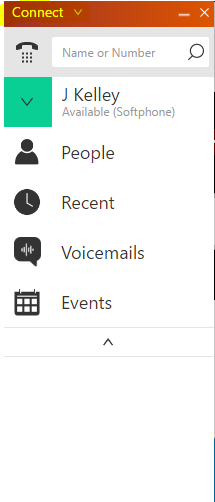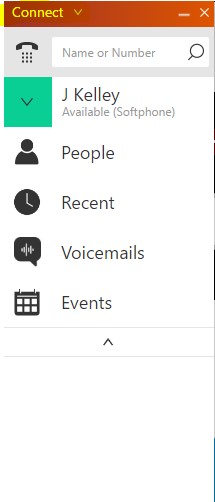 Go to Notifications
Then select "Send mail notification about incoming voicemail to" your email.
And select "Attach voicemail as a wave file" (image below)
For more information, go to Mitel Voice Mail Quick Reference